Marketers
Are you always busy with repetitive, boring tasks and never able to make time for the creative and strategic parts of the job you actually enjoy?
Join the growing trend of marketers who are automating large chunks of their day-to-day work using Python scripts, freeing up their time for more valuable tasks.
If you know how to use Excel I'm confident you can learn how to code. Even if you've already tried to learn how to code and gave up, frustrated by a lack of progress.

What You'll Learn

In Python for Marketers, you'll learn how to use Python to write scripts that do in seconds what would take you hours to do by manually - no prior coding experience required! You'll write Python scripts that automatically perform useful tasks like:
Complex analysis on millions of rows of data that would crash in Excel
Find the most valuable customers that are likely to buy your products
Build landing pages, send emails and generate large-scale ad campaigns
Pull data from any platform, clean it up and find key performance insights
Visualize data in charts that are formatted the right way every single time
Even if you don't plan to become a software developer or do most of the coding in your business yourself, you'll learn how to solve technical problems and think like a programmer. In addition, you'll get more done by speaking the same language as the developers you work with.
Course Testimonials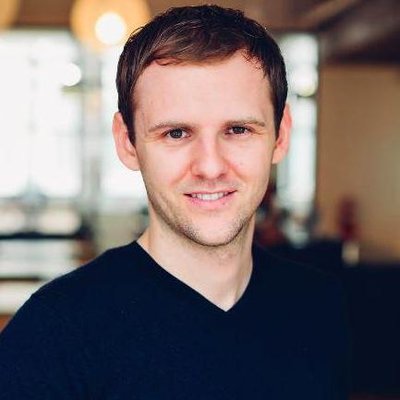 "The real value in this course is that Michael is an actual practitioner - he's not just teaching code, but a better way to handle large marketing data sets."

- Conrad Wadowski, Founder of Advice, Teachable, GrowHack.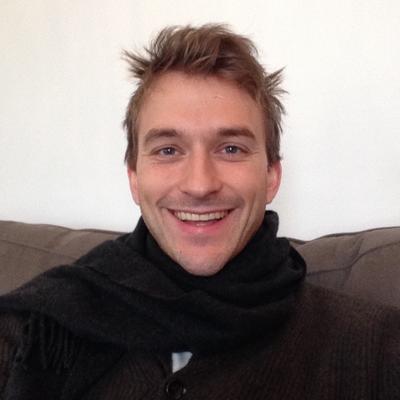 "The marketing process requires a) smart strategy, b) well thought out tests, then c) collection and analysis of data. Part c) quickly becomes very time-consuming - and there's only so much you can do in Excel. That's where Python for Marketers comes in - a key part of an advanced marketer's tool kit!"
- Will Bancroft, Head of Marketing at Newswhip, Openfolio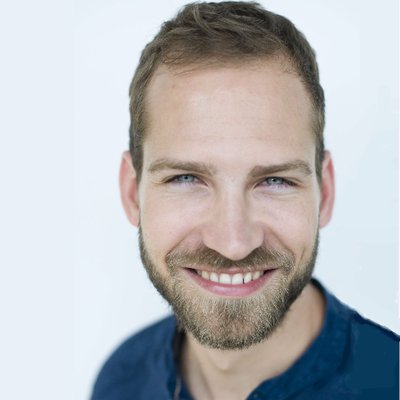 "It's rare to have a marketing genius like Michael taking the time to share one of his secret weapons which allowed him to scale a 45+ person world-class agency. Trust me, his course is worth every cent."
- Johannes Radig, Growth Marketer at PayPal, Truly and mentor at 500Startups.


The Promise of the Course
You'll learn how to automate your marketing job with clear, step-by-step instructions featuring real-life examples and actual marketing data. Each lesson teaches you to solve a specific marketing problem; you'll get access to the scripts I use as well as the skills to write your own.
What's Included:

6 hours of pre-recorded videos diving deep into learning Python as a marketer
32 step-by-step narrated video walkthroughs solving real-life marketing problems
25 downloadable Python scripts from the videos to use and adapt for yourself
Your Instructor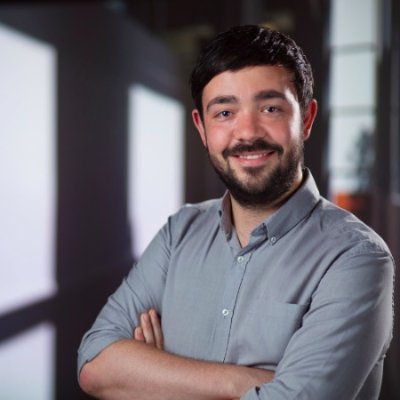 Michael is a data-driven, technical marketer with a decade of experience and $40m+ spent across all digital channels. As a Co-Founder at Ladder.io, a growth marketing agency with 47 employees in the US and EU, he has helped over 200 companies grow in the past 5 years. The author of LinkedIn's "Excel for Marketers" course taken by 150,000+ people, Michael is a hands-on teacher with experience at Startup Institute and General Assembly.
Frequently Asked Questions
When does the course start and finish?
The course starts now and never ends! It is a completely self-paced online course - you decide when you start and when you finish.
How long do I have access to the course?
How does lifetime access sound? After enrolling, you have unlimited access to this course for as long as you like - across any and all devices you own.
What if I am unhappy with the course?
We would never want you to be unhappy! If you are unsatisfied with your purchase, contact us in the first 30 days and we will give you a full refund.
Why I Made This Course
Early in my marketing career I often struggled, working long hours even on weekends and still didn't get everything I needed done.
I'd be stuck deep in Excel spreadsheet for hours at a time, manually filling in the same reporting template every week or trying (and failing) to custom build large campaigns in bulk.
I remember working in London, staying late every evening to chase my IT tickets with developers based in Silicon Valley, who would stroll in at 10am their time (6pm my time).
I'd always have some urgent pixel to add to the website, a landing page for a campaign that needed building or data for a report I had to put together for the CEO.
My tickets were always at the back of the queue - no company ever has enough developers and it's rare to find one that knows much or cares about marketing.
To get things done, I often had to resort to bribery. Amazing a $60 bottle of Japanese whiskey works on someone who can earn $96,000 as an intern.
Even when I did get my requests looked at, the developers often had no idea what I was asking for... and honestly neither did I. Every weekend I would pour hours into research, trying to decipher technical documentation so I could write more informed requests.
It was hard to gauge if what I was asking for was a big job or something that would take five minutes. Ask two different developers and you'd get two different answers.
I decided enough was enough; I started to learn how to code.
That decision put me on an entirely new career trajectory, and I created this course to do the same for other people.
I couldn't have spent over $40m in the past 10 years across all digital marketing channels, or co-founded Ladder, a growth marketing agency where I've hired and trained 40+ marketers, without learning to code.
Once you learn the syntax and get used to it, programming is really just learning to solve problems. It reprograms your brain to be more precise—you'll learn to define exactly what steps are needed to solve any problem, then find creative ways to automate the solution.
Computational thinking is a super power. It's how the billionaire founders of tech companies have generated so much wealth in a short space of time, even if they rarely write code anymore.
The secret is that really anyone can learn to code; there's not some priest-hood of geeks and nerds who guard the secrets of the dark art of software development. It's not magic, it isn't even particularly difficult once you get the hang of it.
You don't have to be a super-genius or good at math. If you learned Excel and how to read and write English, you can learn Python just fine.
There's a 10x, even 100x productivity boost that comes from being able to think of ideas and execute them without outside help.
Think about that time someone showed you a formula in Excel that saved you hours of work. Learning to code is like that—except supercharged because you can do things you couldn't dream of in Excel!
I should know, I created the 'Excel for Marketers' course for LinkedIn, taken by over 150,000 people. But the funny thing is, I don't use Excel anymore—I code.
In the past few years I have switched over almost entirely to Python. If it's too complex to do in Google sheets, there's no need for an intermediate step; go straight to Python and skip Excel.
The benefit of Python is reusability. It's a real programming language so once you've written a script, it can be used again and again, even turned into a product you release for others to use.
I use Python as I believe it's the best coding language for marketers. It's simple enough for beginners, built for analysis, great for task automation and most machine learning packages are in Python for when you really want to get advanced.
I want Python for Marketers to be the best place for you as a marketer to learn how to code and unlock the same productivity gains I did… but in 1/10th the time!
I'm a marketer first, developer second, so I have built this course around real world marketing problems from my decade of experience as a marketer.
This is not a course for teaching you how to be a software developer. My code will be messy, scrappy, hacked together, and that's fine. Technical people love to argue over what language to use, or how to write clean code, or spend a bunch of time refactoring.
We just want to get sh*t done, and it isn't a big part of our jobs as marketers to write reusable, easy to maintain code. The whole point is to be free to play around and hack something together, and then if it works, pass it on to someone who really knows what they're doing.
Taking five minutes to make a change on a website solo. Pushing out an email blast without an IT ticket. Automating some task unique to your job. Being able to dive into the data yourself on a hunch. Playing around with a machine learning algorithm to see if it works.
That's what learning how to code buys you—the freedom to be creative and automate any boring repetitive task that you don't want to do anymore.
Once you learn to code you can decide how to leverage that freedom. I used it to build my own business that employs close to 50 people... but what do you want?
You can start your own startup like me, aim for that promotion, get a better job or even just work on fulfilling side projects.
Whatever you decide to do, I wish you all the best, and I hope this course gets you closer to that goal.
Your instructor,
Michael Taylor